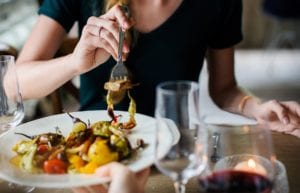 Weight Loss Direct clients know and have experienced the amazing results of the WLD programs. What WLD brings to the table is something entirely revolutionary in comparison to the other wellness and weight loss options out there.
With WLD, clients aren't put on an arbitrary, one-size-fits-all "diet" where weight drops only to have to have it regained; WLD clients are put on a healthier pathway where they can incorporate new relationships with the foods they eat, drop weight and, and keep it off. Its not simply about cutting calories until you hit you goal and then thinking you're in the clear to binge on unhealthy foods… with WLD you are retraining your brain!
Now, not only can we tout WLD because of our clients' successes, but we can safely say Weight Loss Direct Weight Loss Programs are safe, effective, sustainable, and certified!
Weight Loss Direct is STRONGSCIENCEⓇ CERTIFIED for safety and effectiveness! But, why does being STRONGSCIENCEⓇ CERTIFIED matter? It means…
FTC-required clinical trials through Global Clinicals, Inc. have been completed to verify weight loss claims
WLD has an extra level / certification to vouch for its safety and effectiveness on top of the completed clinical trials
WLD programs and supplements are now marked to communicate that we prioritize efficacy, safety, and science
At current, Weight Loss Direct Weight Loss is the only weight loss program STRONGSCIENCEⓇ CERTIFIED LEVEL 2!!! Weight Loss Direct is truly in a league of its own when it comes to wellness and weight loss.
You can learn more about STRONGSCIENCEⓇ by going to http://strongscience.com/nutrimostweightlossprogram-sdf45gbrddex/